From Orange County Government:
ARPA Funded Small Business, Home-Based Business and Gig Worker Grants Available July 18, 2023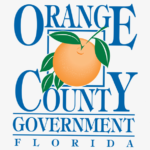 Orange County, FL – Orange County Government will make new grants for small businesses, home-based businesses, and gig workers available through American Rescue Plan Act (ARPA) funding beginning Tuesday, July 18, 2023. The Orange County Board of County Commissioners has dedicated $26 million to provide Business Opportunities in Orange County for Support and Transformation (BOOST) for those impacted by COVID-19.
"We want to give small businesses in our community a BOOST," said Orange County Mayor Jerry L. Demings. "COVID-19 impacted so many and in our second round of small business grants, it was critical that we included our gig workers who earn their living doing short-term work in multiple 'gigs.' I am proud of the tireless work staff has done to make this available to our eligible Orange County residents and business owners."
Through the Orange County Small Business BOOST program small businesses may receive up to a $10,000 grant, home-based businesses may receive up to $3,000, and gig workers may receive up to $1,400. For each of the programs, applicants must provide documented business losses between 2020-2023. The program is designed to help businesses that experienced at least a 25% decline in revenue during the pandemic. The ARPA funds are reserved exclusively for businesses located in Orange County, and gig workers with residency in Orange County.
Applicants are encouraged to review the eligibility requirements and gather required documents ahead of the online portal opening on Tuesday, July 18, 2023. Full BOOST grant eligibility requirements and program criteria are available online in English, Spanish and Haitian Creole at ocfl.net/BOOST. Additionally, if residents are unable to access the internet or have a language barrier, they are asked to email BOOST@ocfl.net or call (407) 836-3111 for assistance.
To read the full press release click here.